Today, plastic pollution has become a world hazard. Every day we experience different scenes of animal deaths and sufferings in large numbers by social media. The present economic system is supporting this pollution in many ways. It's not true that there is no other element against plastic.
To reduce pollution that made by plastic and other harmful elements, green packaging can be fruitful if appropriately used. Green packaging or eco friendly biodegradable packaging simply means supplying different products using eco-friendly envelops, bags, packets, boxes, and cartons made from recyclable matters like cardboards, papers, etc.
These can reduce carbon footprints because the elements can be recycled several times, which will not be pollutants.
Today, green packaging is gaining popularity all over the world. As climate change issues became, crucial, green or eco-friendly packaging is gaining its importance in many ways. Many multinational e-commerce along with many online based big companies introduced green packaging as a way to supply products to their customers.
Amazon and eBay are two of the companies which have introduced sustainable and green packaging. Although it hasn't become a worldwide phenomenon yet, it can be a distinguished way to lower the carbon footprint of not only a country or region but also for the world. Pollution is the most significant suffering of the globe today, and green packaging can be one step forward to reduce it on a large scale.
Introductory Part of Green Packaging:
Reading about the adverse effects of plastics, I was just looking around me, seen vast amounts of plastic scattering everywhere in my room! Felt like scratching my arms with a mixture of anxiety & curiosity that, how it could be optimized or what could be the solution? And remember the old saying that there is always a false notion, negative & cheap vibes to be "plastic" or using materials made of it.
Plastic debris has become one of the significant Global Issues. As the global economy is rising the issue regarding plastic is creating more & more havoc in the fitness of the earth as well as the health of all the species living in this planet, including us – the Homo sapiens. About 700 marine species might go extinct due to plastic pollution (Researched by Plymouth University). Global industries are producing approximately 9.2 billion tons of plastic, and 90% of it is not even been recycled & reused!
The United States generates more plastic waste than any other country in the world. Still, they outsourced it to developing countries and became a top contributor to the ocean plastics crisis.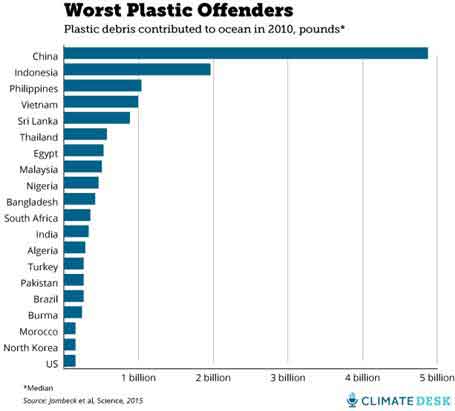 In 2016 U.S. generates an enormous amount of plastic waste than any other country globally, which is 42 million metric tons, or 286 pounds per person.
It also found that the U.S. is the third-largest contributor to plastic pollution in coastal areas.
Asian nations, including China, Indonesia, the Philippines, Thailand, and Vietnam, are the world's plastic pollution problem creator.
Previous research has mostly looked at the direct sources of pollution, researchers argue, but not where the plastic originated.
US. often ships their waste abroad to lower-income countries that have inadequate recycling methods.
Worldwide, about 10 lac species are dying due to plastic pollution.
The microplastics are the leading cause of fatal human diseases, including Diabetes type-2, Hearth failure & Cancer.
The New Era Of Booming E-commerce!!Green Packaging May be the safeguard of the environment!!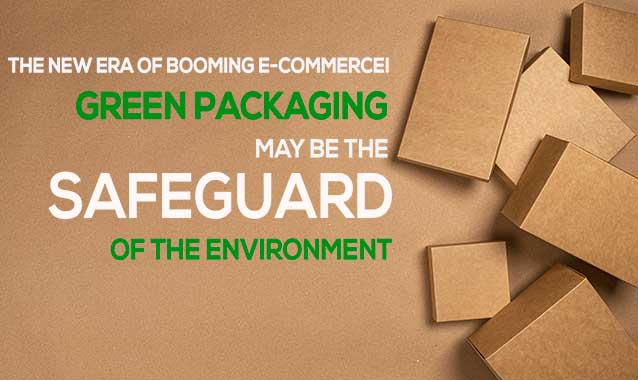 E-commerce is one of the fastest-growing booming industries in the world. In 2019, the United States (U.S) online retail sales of physical goods amounted to 343.15 billion U.S. dollars and were projected to reach close to 476.5 billion U.S. dollars in 2024. Apparel and accessories retail e-commerce in the United States is projected to generate 153.6 billion U.S. dollars in revenue by 2024.
E-commerce sales accounted for 9 % of all retail sales in the U.S; In 2016, Amazon was one of the leading e-retailer in the U.S with 46.66 billion U.S. dollars in sales of all kind of physical products in the U.S.
In 2020, Amazon reported a 29% increase in North American and an 18% increase worldwide. Now is the time to make e–commerce an integral part of their business operations. One thing's certain: e–commerce will continue to grow at a rapid rate.
However, all this online shopping means much more shipping. While the median retail item is handled five times before it is bought, most products purchased online are handled up to twenty times before reaching to the consumer's hands.
To protect all those products, online retailers resort to stack up packaging – think about those plastic bubble wrap, styrofoam, and massive cardboard boxes – most of which are not biodegradable & is not being recycling or reusing. All these plastics go straight to landfills & different water bodies, including ocean, threatening the heart of the environment & health of mankind. It is quite disappointing!
The Growing Problem of E-Commerce Waste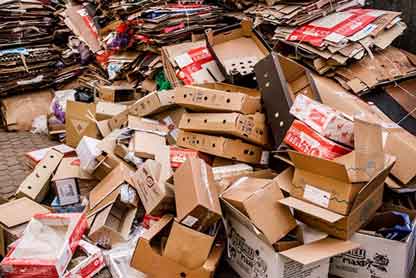 E-commerce waste is a growing problem of present times. All the fast uprising shopping, food delivery, and online purchasing have generated a pile of waste cardboard boxes, containers, plastic bags, and packaging waste. Innovative companies like Amazon are trying to solve this problem fast with proper R&D.
Increasing e-commerce waste has enabled companies to think out of the box. The problems are worse than ever,
Companies use repacking (plastic bag over cardboard packing) for more protection, which is zero consumable and biodegradable.
The United States alone produced 35.4 million tons of cardboard boxes in 2013, and the number is increasing rapidly.
Cardboard box companies influence plastic container companies to produce more unsustainable plastic each year.
A report from Oceana states that multinational technology company Amazon-produced 465 million pounds of plastic waste in 2018.
Every 70 minutes, one dumping truck dumps plastic waste in the ocean.
This problem has globally created an enormous amount of impact all over the world,
Increasing plastic waste has increased the global carbon footprint rapidly.
Plastic pollution kills millions of seabirds and sea creatures each year.
Plastic can reduce the oxygen production of natural algae.
Coral reefs can produce harmful pathogens if, come into contact with plastic.
Plastic contamination endangers food safety and quality, human health, seaside tourism, and impacts climate change.
Cardboard and plastic pollution will reduce soil fertility rapidly in the upcoming years.
Only 8.5 percent of used plastic was recycled in 2018, which makes this material unsustainable.
Plastic can harm humans too.
Here green packaging can play big role to encounter plastic pollution. Before explore how green packing can be the safeguard of the environment lets find what's the meaning of green packaging?
What is Green or eco-friendly packaging?
Have you ever seen a package, only to realize it is 90% air when opening? Many online retailers are blamed for "over packaging" with the thought of protecting a small product inside.
Green packaging is the modern pathway of:
Achieving sustainable development goal & plan while enhancing the brand value
Focusing on alternative innovation on using natural, creative & biodegradable packaging rather than using non-biodegradable, single-use plastics and large cardboard boxes
Pushing back against the highly-disposable traditional shipment method
Increasing use of life cycle inventory and life cycle assessment to help guide the use of packaging
Lessening waste and prioritizing reusable or recyclable components with fewer toxic ingredients that reduce the environmental impact and ecological footprint.
Why is Green packaging – a necessity in this era, especially for online businesses?
Recently with the alarming scenario of Global Warming worldwide, the era begins with awakening—the movement to change towards the path of Sustainability. Globally environmental hazards & threats have been identified, and one of the biggest threats concerning everyone is "Plastic". And if you go through, all the environmental act and laws regarding using plastic & packaging is quite wonderful, and Bangladesh is also going towards this noble environmental movement.
According to Nielsen's press release, the study states: "55% of global online consumers across 60 countries say they are willing to pay more for products and services provided by companies that are committed to positive social and environmental impact.
The propensity to buy socially responsible brands is strongest in Asia-Pacific (64 percent), Latin America (63 percent), and Middle East/Africa (63 percent). The numbers for North America and Europe are 42 and 40 percent, respectively."
As consumers have become aware of their environmental impact, e-commerce businesses must step up their packaging to become eco-friendly. Upgrading packaging to green level will lead to powerful Brand value as such:
It decreases a business' carbon footprint
It lowers the material usage & cost, logistics costs, shipment cost, and makes the package lighter.
It raises the brand value & reputation to customers
It "divenire" the brand into an active leading brand of environmental movement & SDP (Sustainable Development Plan)
As government bodies and customers of all levels are getting aware of their health & environmental impact and therefore it is viable that within five years their will be strict law enforcement regarding "Green Packaging" for every kinds of industries in Bangladesh. This would even create a huge economic shift as well as the shutdown of many industries, if they do not get alert & aware of the changing scenario to sustainability at this early stage.
Possible Solution for Green packaging : Eco-Friendly Packaging Alternatives with sources examples:
Green packaging is not necessarily like boring, brown, recycled cardboard, and it's crucial to be cheaper than that of traditional methods. For many businesses today, the packaging is a way to express their brand & so innovative with eco-friendly packaging will add value. Many new materials copy plastics and other common packaging products, but businesses can think ideas to create reusable packaging that actually adds value to their customers. Here are some options for businesses that are seeking to upgrade to eco-friendly packaging.
Here some example of Green packaging materials-
Starch-based packing peanuts.
Biodegradable plastic.
Natural fabrics.
Paper & brown paper.
Reusable envelopes.
Corrugated packaging box.
Paper Bottles.
Bright Idea.
Newspaper egg carton.
Cardboard Balls.
Carton wine.
T-Shirt Subscription.
Reusable fabric-made bags.
Plantable Packaging.
Leaf plates.
Compostable Plates Made of Banana Leaves.
Bioplastic Jute poly bag or Jute Bag.
Lets brief every opportunity of green packaging and explore how it can brings sustainability in any level.
Starch-based packing peanuts:
Conventional packing peanuts are made of styrofoam, which can consume up to 500 years to biodegrade. Starch-based peanuts have the same protective durability as the traditional styrofoam version; only they can be dissolved in water within a few minutes, minimizing their environmental impact. Starch-based packing peanuts can be made from agricultural waste, as compared to polystyrene, which is made from petroleum. These foam pellets can be a fabulous option for shipping fragile goods that need crucial protection.
Biodegradable plastic:
Plastics are well known for sticking around for a long time. Biodegradable plastics can melt in sunlight and can be made from plant by-products, rather than petroleum. Although it might not be as cost-effective or enduring as regular plastic, biodegradable plastic can significantly lessen the waste produced by the packaging.
Natural fabrics: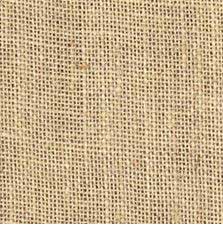 It might not need much protection being double or triple-packaged beyond the original packaging if the item being sent is not fragile. Instead of wrapping products in cotton or burlap fabrics that might be able to protect the original package from bumps and scratches. When bought in bulk, this packaging option might have better cost-effectiveness than boxes and produces fewer toxins during production.
Paper & brown paper:
Paper and cardboard, the most common packaging materials, are already recyclable. Brown paper is bio-based, biodegradable, compostable, and recyclable. Kraft paper is a natural, biodegradable and compostable substance.
Reusable envelopes: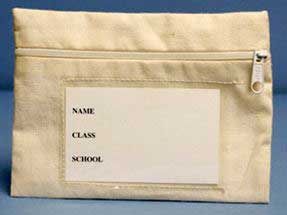 So often, suppliers commonly create boxes that are way too large for the product inside, wasting space and materials. Not only it wastes material, but it also increases costs for the e-commerce business. Instead, creating thinner, smaller packaging – like an envelope – that fits the product more closely may reduce shipping costs and wasted cardboard. But better use a reusable envelope that customers can send back once they have received their item.
Bio plastic jute poly bag or Jute Bag: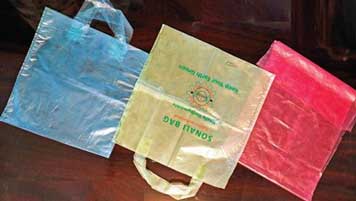 Sonali Bag, a biodegradable and environment-friendly 'poly bag' made of jute, will be available in the Bangladeshi market within three months to replace harmful polythene bags.
Primarily, the size of the "Sonali Bag" would be 13inch in height and 12 inches in width. The bag would cost BD Taka 10 per piece. Sources at the Ministry of Textiles and Jute said government-run "Bangladesh Jute Mills Corporation (BJMC)", designer and manufacturer of this bioplastic jute poly bag "Sonali Bag", is likely to start supplying it to the local market in May or June. BJMC, which works under the Ministry of Textiles and Jute, said the country might be able to earn substantial foreign exchange by exporting Sonali Bag after meeting the local demand. (Daily Sun, 2019)
Corrugated packaging box: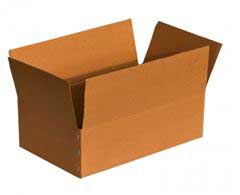 This is compostable and recyclable. As a biodegradable product, corrugated cardboard can be more sustainable than many other types of material. As a strong and robust packaging solution, corrugated cardboard boxes may also be used again and again – lowering costs and environmental impact.
Paper Bottles: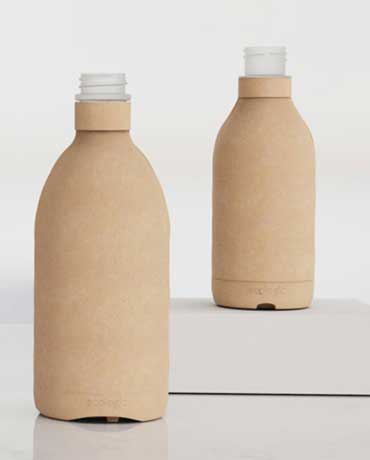 "Ecologic"- a Californian company came up with a genius idea to produce paper bottles from recyclable materials. Well, surprisingly, it works. The outer layers are made from recycled cardboards and newspapers, which hides a thin, plastic recycled liner inside. L'Oreal-owned Seed Phytonutrients, a company that makes organic bath and body products, is one of the companies using Ecologic's innovation. Together they crafted a water-resistant paper bottle that could hold up to the pressures of a shower and ditched glue for a smart interlocking design that's just as strong.
Bright Idea: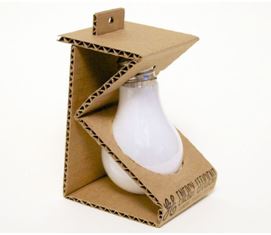 You'll probably like this idea if you've ever thought certain products come with too much unnecessary packaging inside the box. Esther Li designed an eco-friendly light bulb packaging for a "GE Energy Efficient bulb". It's made from a single strip of recyclable cardboard and offers protection while displaying the bulb.
Newspaper egg carton: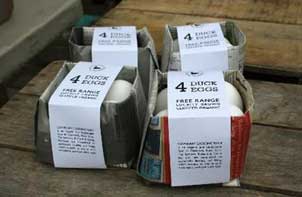 Whereas many eco-friendly packaging ideas emphasize reducing materials, this innovation takes the concept one step ahead. Marian Obando came up with a fabulous way of creating a basic egg carton from one sheet of discarded newspaper.
Cardboard Balls: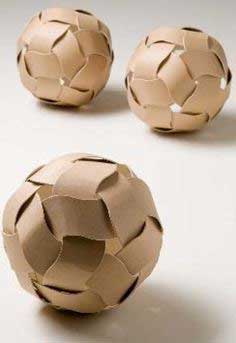 "Unplug Design"- Korean innovators thought up a brilliant idea, not only for the recyclable purpose for packaging but also for providing something fun for the children living in developing countries. It is called the "Dreamball". Their idea is to turn a cylindrical aid package into a cardboard ball, including a soccer ball, baseball, and handball, etc. Patters printed on the sides make it easy to understand the instructions and fold the tube into the desired ball types.
Carton wine: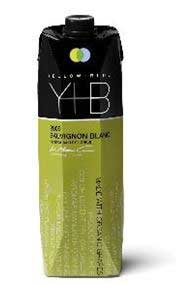 Yellow + Blue Wines (which equals green, in case you hadn't figured) is one such company that combined a love of fine wine with a drive to becoming more environment-friendly and responsible when they came up with carton wine. Matthew Cain, founder of Y+B calculates that each box cuts the carbon footprint of the average bottle of wine in half.
T-Shirt Subscription:
Many companies today are offering T-Shirt subscription boxes, offering customers a brand-new T-shirt every month. But Zavvi introduced an innovative service called Threads, which neatly fits a top and a book inside one cardboard.
Reusable fabric-made bags: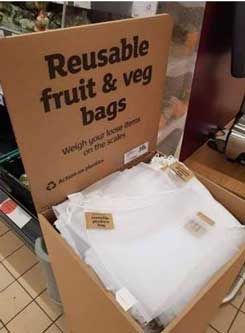 Sainsbury's now rolling out reusable fruit & vegetable bags (themselves made from recycled plastic bottles) – a step in the right direction. There's a shopping chain in South Africa that has introduced the same thing. The change is coming.
Plantable Packaging: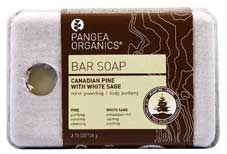 Pangea Organics, which makes 100% plant-based beauty products, were already a step ahead to promote zero-waste. Then, they decided to take things one further and came up with a way to turn their packaging into trees. Yes, you read that right. They devised a way of including organic seeds, like basil and amaranth, into their boxes so that when the customers remove their product from the package, they can simply tear off the label, then soak the box in water and plant it in the earth.
Leaf plates:

The Leaf Republic has come up with a packaging idea that produces packs made from leaves. The lid is created from bioplastic or recycled plastic, while a three-layered natural bowl is made of leaves, water-proof leaf-made papers, and more leaves. It carries no synthetic additives, no coloring, no glue – and the bowl is biodegradable in just 28 days. They also make trays, bowls, and dip pots.
Peruvian Group Launch Compostable Plates Made of Banana Leaves: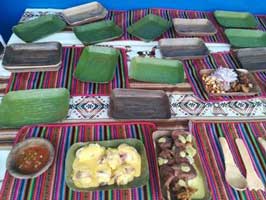 A group of young Peruvians launched a project. They called it 'Bio Plant' in order to reduce the usage of plastic. They created biodegradable dishes made from banana leaves to reduce environmental pollution caused by the massive disposal of plastic. This innovative product can decompose inside two months and wholly degraded naturally before the 60 days are over. The commonly used plates and containers made of polystyrene (styrofoam), on the other hand, can take up to 500 years, causing untold immense damage to the ecosystem of the oceans and wildlife on land.
Green Packaging: The USA and the UK What's the law say?
Packaging, which outcomes in improved sustainability and reduces the harmful impact of plastics on the environment, is known as Green Packaging. The devastating use of single-use plastics on the environment made the concept of green packaging popular among consumers, retailers, foods, and consumer product companies.
Nowadays, consumers think about the consequences of their purchasing decisions as people are getting more and more aware of the environment and the future of the earth. The governments and the public are pressuring companies and industries to lean more towards green packaging all over the world. Companies and industries are also moving towards the concept of green packaging as products labeled as 'eco-friendly' are more appealing to consumers.
In the USA, the Federal Trade Commission (FTC) governs the legality of green claims by the companies and industries. In 2012, the most recent guidance until now about green claims was published in the USA. The Green Guides are not laws or regulations, and that is why not subject to federal, state, or local laws.
The Green Guides are published by the FTC in the form of notice to guide the companies to state what could be an unfair and deceptive act or practice considering green claims. The Green Guides apply to all forms of environmental marketing, including labeling, advertising, plus promotional materials.
Also general environmental claims, the Green Guides address carbon offsets, certifications, and seals of approval, compostable, degradable, free-of, non-toxic, ozone-safe and ozone-friendly,  refillable, recyclable, recycled content, renewable energy, renewable materials, and source reduction. The guides also address nontoxic, and "free-of" claims that can be relevant food safety claims as well. But the green guides do not address organic, sustainable, natural, or bio-based claims.
Though the UK is not a part of the European Union (EU) anymore before Brexit took place, the UK followed the EU's command and control approach regarding packaging. There were some requirements which were needed to be fulfilled by the companies and industries to ensure the reduction in use of packaging materials. The EU Packaging and Packaging Waste Directive UK followed (94/62/EC) contained "essential requirements" to prevent the production of packaging waste and to increase the recycling of packaging materials. As the UK is not a part of the EU anymore, the UK needs to pass new laws regarding the packaging of products.
List of 15 Top Most Green Packaging Based E-Commerce Company
Big giant e-commerce company already start their journey to urging towards for green packaging to practice their social corporate responsibility. Here list and brief of 15 top most green packaging based e-commerce company-
Amazon
eBay
Calvin Klein
Toad&Co
Reformation
Asos
Maggie Marilyn
Loop
Returnity
Sharepack
Coca-Cola's Plantbottle
Ecovative
The Guardian
Loliware
Alter Eco
Amazon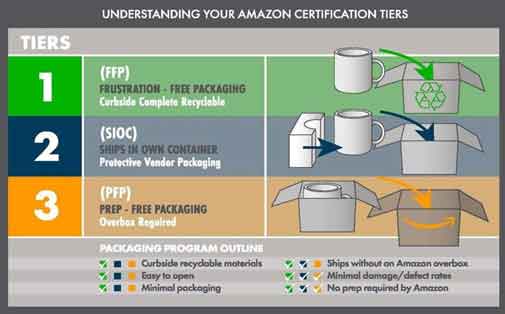 Recently, many international and worldwide companies are eager to promote green and eco-friendly packaging in order to achieve a pollution-free future. Fortunately, Amazon is one of the global companies to use green packaging.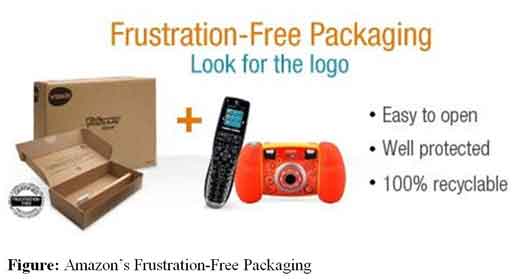 Since plastic and e-commerce pollution has become a crucial issue, many international companies and organizations took it seriously. As Amazon is one of the leading companies, it rearranged its marketing system to reshape it with a green packaging system. Besides this, the company has promoted many campaigns to advocate green earth, clean energy, and green lifestyle.
The initiatives taken by Amazon is appraisable in many respects. Since 2008, the company has reduced about 8,10,000 tons of packaging materials from their marketing supplies. It includes 1.4 billion shipping boxes in different sections.
Many other companies are following the example of Amazon as a big step forward to ensure a green future. Not only that, but Amazon has also introduced a new kind of algorithm that can decide the proper packaging for a specific product to deliver. This algorithm plans the reduction of over packaging of a product in a perfect way.
eBay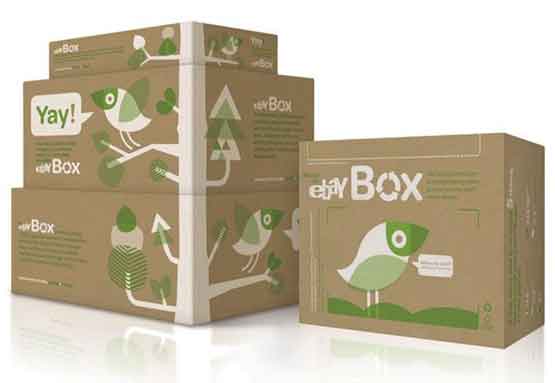 eBay recently launched eco-friendly and recyclable boxes, which are certified by Forest Stewardship Council for its green-packaging programs. According to eBay, each box gets to be used five times. This program could protect nearly 4,000 trees, save 2.4 million gallons of water and conserve enough electricity to power 49 homes for a year (The Custom Luxury Packaging Experts, "eBay Promotes Green Packaging with Eco Boxes", 2012).
Calvin Klein 
This multi-million dollar fashion & trend company uses many different ways to ensure sustainable packaging. Their goals are to use 100% sustainable and ethically sourced packaging by 2025. 
Toad&Co 
In partnering with Limeloop, Toad&Co invented a recyclable solution that enables customers to use reusable vinyl packages instead of cardboard boxes.
PrAna
To make the packaging bit unique and consumer satisfaction, PrAna manufacturers their packaging boxes with soy-based ink and strips from the palm tree.Design and sustainability two-in-one. 
Amazon
The Indian Amazon division took steps to eliminate single-use plastic packaging in 2020. Their goal is to build an environmentally sustainable supply chain.
Reformation 
Reformation is the role model for newly uprising eco-friendly companies. Their vegetable bags are 100% compostable that doesn't leave any dangerous substances behind. 
Asos
ASOS is an e-commerce brand that has put sustainable packaging as its priority policy and dedicated themselves to use and distribute recyclable packaging materials. 
Maggie Marilyn
Online shopping fashion and trend brands usually use more unsustainable paper bags than usual. But, New Zealand based womenswear brand Maggie Marilyn is focusing on developing compostable bags for distribution. 
Loop
Loop is one of the most influential companies that specialize in reusable packaging. They are the founders of Terracycle and UPS.
Returnity
This manufacturing brand operates a bit differently than other brands. They give their customers user-friendly instructions for returning delivered packages.
Sharepack 
The Sharepack is a project hosted in the Netherlands that enables customers to drop their food containers after receiving them after the delivery is finished. Like this, consumers can get sufficient credits, and restaurant owners can reuse the fallen vessel.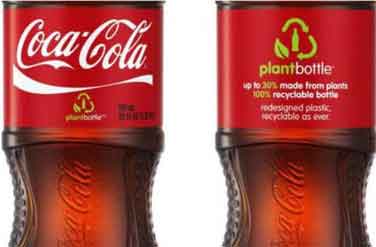 Just like plastic and cardboard boxes, glass can also be harmful to the environment. But, Since 2009, Coca-Cola is trying to develop its environment-friendly plastic bottles.
Ecovative 
The Ecovative design has made an innovative packaging solution that uses horticultural products with mycelium, the fungi' molecular structure masses. This design is 100 percent biodegradable. 
The Guardian 
One of the largest American newspaper sources, the Guardian, has chosen to use potato-starch-based or bioplast 300 malleable films to cover their newspaper. These materials are 100% biodegradable.  
Loliware
Seaweed is an excellent alternative to plastic that can be used in making cups. Loliware is a brand that is using seaweed to make edible cups that can replace unsustainable plastic cups. 
Alter Eco
Alter Eco builds compostable plastic vacuum-sealed pouches that are biodegradable. These pouches are named Gone 4 Good. 
Does Online Shopping Create More Food and Packaging Waste?
Standard packaging of materials is becoming more excessive. To maintain the safety of the delivered product, e-commerce businesses use more than one wrapping of plastic bubble wraps. Sometimes, the entire package can repack in another box.
Gillian Garside-Wight, packaging technology director, states Amazon packaging a total waste. Worlds biggest e-commerce company Amazon uses the standard-sized corrugated box delivered through either physical or drone. This corrugated box uses multiple layers of cardboard to complete.
Besides Amazon, big food delivery companies like Uber eats, Pizzahut, Doordash, Postmates, etc, use many types of packaging processes that include more use of plastic and cardboard boxes.
So there is no doubt that online shopping and food delivery services are the number one reason for more food and packaging waste.
The Expenses of Green Packaging: Is Green Packaging Expensive?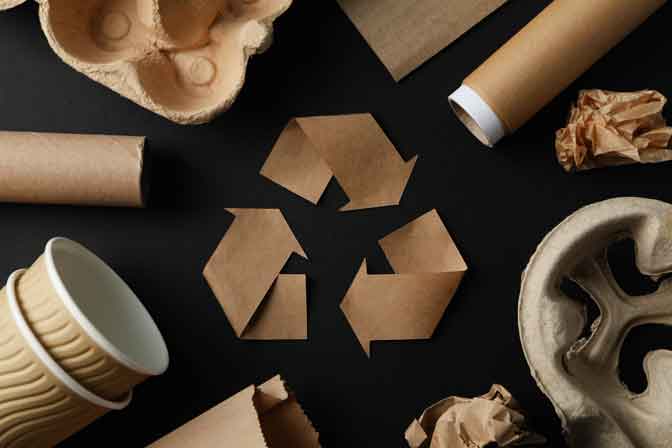 It is often thought that a green package is more expensive than the non-green one. Well, it is right in some senses. But the whole scenario is surprisingly different than the imagination of ordinary people. Although green packaging has its own cost, and at this time when plastic waste and pollution have become a common phenomenon, eco-friendly activities sound like expensive tasks to be done.
But reality says that green packaging can be accessible in its expenses. Let's take the example of the Nest Collective Food company. This company says that using green or sustainable packaging can be truly money-saving if proper initiatives are taken.
Sometimes it's often happened that buyers are not unhappy with the extra cost made by green packaging. Because nowadays, when clean air and water have become challenging to find, climate enthusiasts are eager to apply their efforts.
Lowering the size of packaging is another big deal in green maters. In the past, small things were packaged in big packets. It was very common that a tiny piece of sandwich of cake was covered by a big packet. Fortunately, many companies have introduced reduced packaging for foods and other products. For example, take the name of organic cereal and Breakfast Company. It is one of the pioneers of this excellent option.
Here often comes the issue of recycling. This excellent option often thought to be massively expensive, but it's not. According to the marketing management of Alpha Packaging, recycle plastic packaging costs only 10% more than the new plastic packaging. So, it's a matter of pleasure for eco-friendly groups that green packaging is not so expensive to perform. (www.newhope.com)
Green Packaging and Consumer Habit
Generally, big companies promote eco-friendly or green packaging, not only for the sake of the environment alone. Of course, it's a big deal, but there is an economic cause as well. Companies always seek to reduce production, supply, and packaging cost at a certain level. And if the companies find the habit of the customers as the supporters of eco-friendly packaging, it can be a crucial point.
In order to promote proper green packaging, the public or the customer should be notified about it. They should be conscious of the continuous circle of their daily behavior. As a whole, they are not the culprits of the pollution issues, but the activities of mass people can't be avoided. So, this issue is not ignorable.
Researches show that green packaging can be successful if it's applied in mass markets properly. We all know that consumer behavior is a complex thing to deal with. It can often be noticed that people are ready to pay extra costs made by green or eco-friendly packaging. Also, it is seen that in the public sphere, there is a growing consciousness about pollution made by various economic products. But only consciousness is not enough here.
Various companies made different researches on public reacts of eco-friendly packaging. Commonly, it is believed that mass people are against the green or sustainable matters. But the reality is the opposite. Obviously, people admire green or environment-friendly things, but before introducing a product, proper research should be done. The same thing can be said about green packaging. Proper market research can make it possible on a large scale. (Orzan, Cruceru, Balacenau, Chivu, 2018, p- 9)
Some Cool FAQ's About Green Packaging
1.What are the elements of eco-friendly bottles?
Ans: This kind of bottles are often made from a specific mixture of cardboard and old newspapers. It contains a thin layer of bioplastic inside.
2.Why recycled matters used in green packaging?
Ans: These things, like cardboards and papers, can be recycled about seven times. Plastic or PVC can't be recycled. These materials are bio-degradable, that's why not harmful for soil, air, or water.
3. The dissimilarity between recyclable and recycled?
Ans: A recycled matter means it has been recycled once or many times. On the other hand, a recyclable matter means it can be recycled to use again. Both elements are used in green or eco-friendly packaging.
4. Green bottles vs. plastic bottles- which is easy to use?
Ans: Green bottles can be fine to use as a simple plastic bottle. Different biodegradable elements are used here, which don't contain pollutant agents.
5. Eco-friendly bags- how can be understood?
Ans: Beneath these bags, generally the number of recycles is written or printed. Thus it can be known.
6. Can glass or metal be a substitute for plastic?
Ans: Well, these can be recycled more than plastic, but the recycling of glass produces more carbon dioxide than plastic. So, these are not eco-friendly in this sense.
7. Is 100% green packaging possible?
Ans: Yes, it is. But many situations are related to this, like marketing policy, present economic situation and many other things. So, it needs time to introduce green packaging in every section of the present lifestyle.
8.If plastic management can be adequately maintained, is green packaging necessary?
Ans: Of course, required. The current situation of the oceans, rivers, and landfills shows that plastic management is nothing but a hoax. So, green packaging is necessary to get rid of plastic pollution in many sectors.
The Challenges And Opportunities of Adopting Green packaging :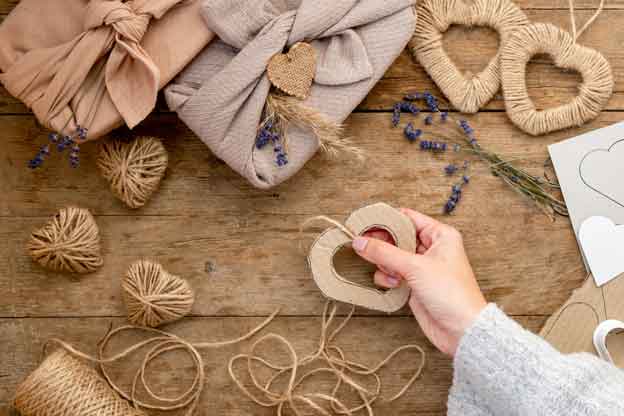 Here are some of the challenges and opportunities that large and small e-commerce businesses are facing that are willing to adopt more sustainable packaging alternatives.
Small-Scale Businesses
A small e-commerce business may look like an individual's craft store – selling only a few items a month. Small e-commerce stores looking to apply green packaging would be a great fit because smaller businesses deal with a much less variety of products, meaning they may just depend on a single packaging system. While a reusable package model might require some initial costs, depending on the provider, these options may tend to be cost-neutral – or even more cost-effective – for small businesses in the future. They also remove the waste of all kinds, a goal which is next to unachievable for any large company.
Large-Scale Businesses
For companies like Amazon, MercadoLibre, Alibaba, and even Daraz of Bangladesh, the difficulties & challenges of choosing sustainable packaging are two-fold.
First, these sites are made up of countless suppliers that are scattered around the country or even the world. All of them must comply with the same decision. Making a wholesale packaging switch can be a slow and painful process. Second, as these sites offer a massive range of products, they must find producers who can create packaging that is flexible to every item available on the website.
However, the environmental impact of introducing eco-friendly packaging for giant retailers is undeniable. These e-commerce retailers alone probably surpass all other businesses in their region in terms of packaging waste. Therefore, a large business could smoothen their transition to sustainable packaging by partnering with factories or a large corporation that uses green substances for traditional materials. Those producers will be able to modify to the needs of massive operations that ship out thousands, or even millions, of different products every day.
On the concluding remark, let's have a look at the images and Re-think for a moment!
Around 60% of consumers are more likely to buy from a company that uses sustainable packaging. Alibaba in China found that 70% of respondents to a survey would be willing to pay 10% more to have their product in a greener packaging. As e-commerce grows worldwide, consumers have also become savvier and awarded, voting with their money for companies that support the causes that move them.
E-commerce companies should start caring for the environment if they want to provide the best possible service to their rapidly-growing clientele. It is challenging to achieve such a noble goal of Green Packaging for large scale e-businesses and need long run greener process planning & implementation. Therefore taking action on smaller steps and following step by step strategic decision in the long run will create capacity building for such industries with high brand value & reputation.
"These next generations enlightened Green E-Industries will be the role model of high value brand name who creates the pathway to greener future of sustainable civilization with the collective bond of science-technology-business-environment".